MON-FRI 10AM-5PM | SAT 10AM-3PM
Or anytime by appointment.
Poly Outdoor Patio Furniture in Ripon, WI
Furniture to endure for a lifetime.
Ripon, WI's Top Choice for Poly Furniture
There is a lot to consider when furnishing your patio: colors, the size of the furniture and how the design will compliment your home's exterior. At Casual Living Outfitters in Ripon, WI we have countless options. Our team would be happy to speak with you about the benefits of poly resin furniture and help you choose the right products for your space. You can't go wrong with poly furniture. We've worked with homeowners from the Ripon area and the surrounding communities of Appleton, Fond du Lac and Oshkosh helping them to create the backyard of their dreams. Learn more about poly furniture.
What Is Poly Furniture?
Poly furniture is a type of outdoor furniture made from high-density polyethylene. This material is known for its strength and durability, and stands the test of time. Poly furniture is made from recycled plastic bottles and containers.
Explore the Benefits of Poly Outdoor Furniture
Outdoor poly furniture comes with many benefits to enjoy. Not only is this type of patio furniture aesthetically pleasing, it's comfortable, durable and withstands the elements. Take a look at some of the benefits below:
Design Options: Poly furniture comes in all kinds of colors and is resistant to fading. There are even options that resemble natural wood.
Low Maintenance: Good News! Recycled poly outdoor furniture requires minimum maintenance, even if left out all year long.
Durability: Poly furniture is well-known for its durability. These pieces will last longer than pieces made of other materials.
Choose from These Manufacturers
Casual Living Outfitters is proud to partner with some of the leading manufacturers of poly furniture. When you visit our showroom, you will find the best poly outdoor furniture on the market. We offer a variety of pieces from these sought-after brands:
Berlin Gardens LCC: Berlin Gardens poly furniture is known for durability that doesn't compromise on comfort. Your poly resin patio furniture will be beautiful for years to come!
Seaside Casual: Seaside Casual offers poly furniture with modern and traditional designs. Their furniture is gorgeous, low maintenance and built to withstand the changing seasons.
Consider This When Buying Poly Patio Furniture
Because there are so many options when it comes to poly furniture, many people are taken aback by the sheer variety. Fortunately, Casual Living Outfitters is here to help you select the best poly resin outdoor furniture for your space. As you narrow down your options, be sure to consider the following factors:
Comfort: First and foremost, you need furniture that is comfortable for the whole family. Feel free to test out each style before making a purchase.
Construction: Top-quality poly furniture typically has more boards and a sturdier frame.
Hardware: Some pieces have visible hardware, while others are hidden away.
Color and Design: Once you've checked all of the comfort and structure boxes, it's time to consider the design. Your poly furniture should represent your aesthetic and compliment your home's exterior.
Warranty: Does your chosen furniture have an extended warranty? Reputable companies will be happy to back their products with an outstanding warranty.
Get in Touch with Us to Learn More
Are you interested in adding poly furniture to your outdoor living space? Give us a call at Casual Living Outfitters. Our staff would be happy to discuss your needs over the phone or we invite you to visit our showroom in Ripon, WI. Contact us today to learn more about all of the poly furniture options.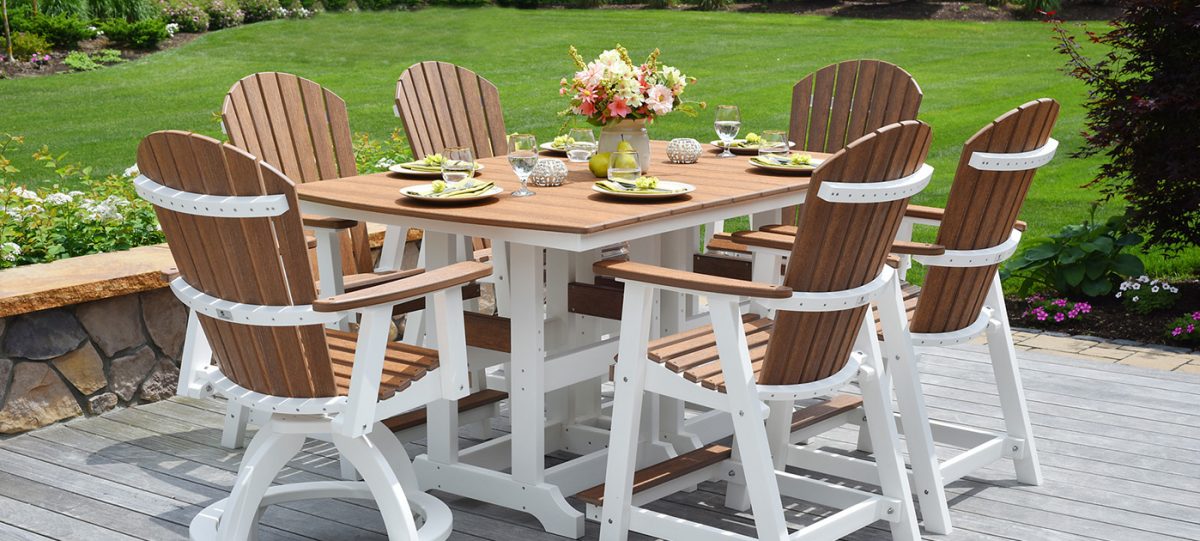 American made poly furniture that will remain comfortable, strong and beautiful for years to come.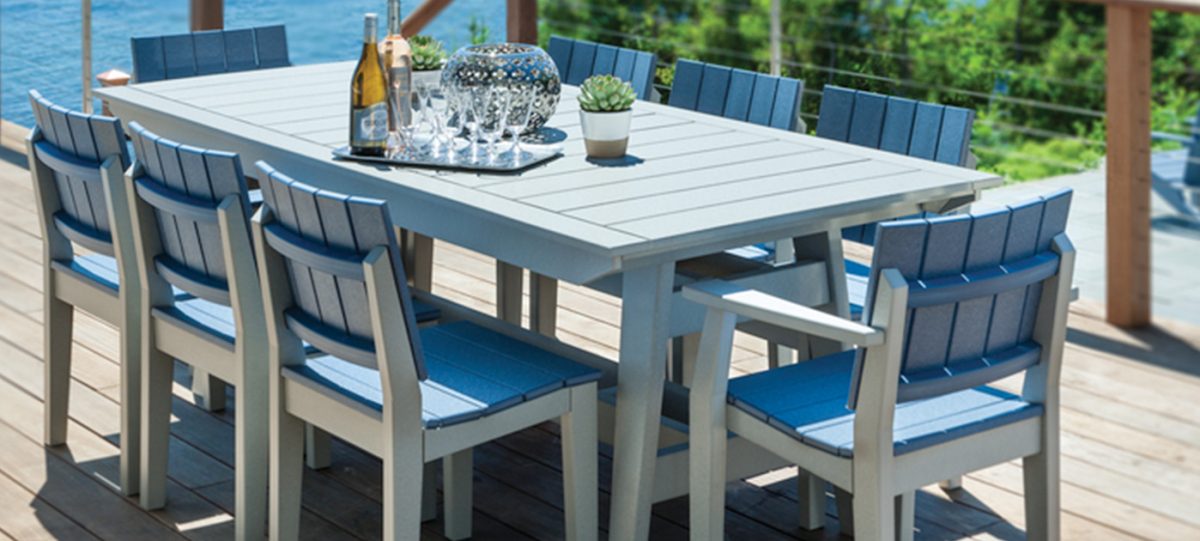 Traditional design recreated in modern materials. Handcrafted furniture that looks great, is easy to maintain and can be left outdoors from one season to the next.